ODROID-GO Super hardware design is upgraded version of the OGA . The LCD size changed to 5 inches with a tempered cover glass and, resolution changed  to 854×480 pixels. New OGS has a 4000mAh battery. You can continuously play games for several hours depending on back light brightness.
The OGS is pre-assembled in our factory instead of being a DIY assembled kit. Since there is no built-in slow wireless connectivity, support for a faster USB WIFI+BT was improved. Now the micro-SD card slot is push-push type (spring eject).
There are minor changes as of 29th of July, 2021. The size of analog joysticks are bigger and the color of black buttons are changed to gray.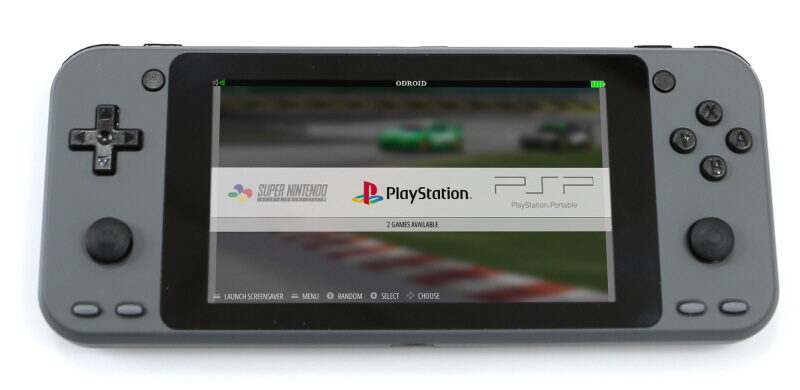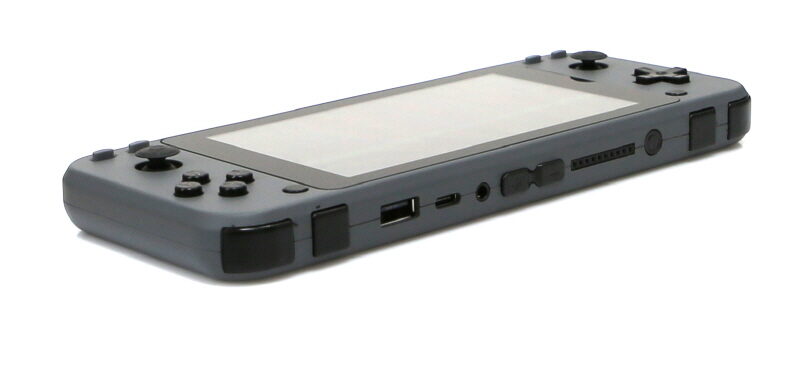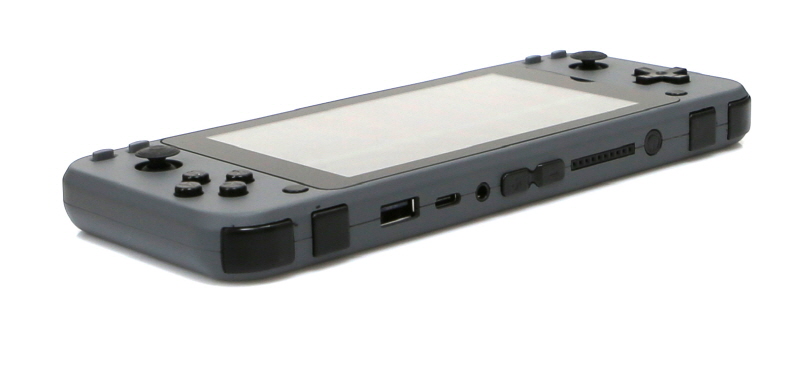 Specifications
Processor
CPU : RockChip RK3326(Quad-Core ARM 64bit Cortex-A35 1.3GHz)
GPU : Mali-G31 MP2
OS
Ubuntu 18.04. 19.10 and 20.04 on Kernel 4.4 Aarch64
Modified EmulationStation front-end with Libretro. GPU accelerated OpenGL-ES on DRM-FB
Memory
1GB (DDR3L 786Mhz, 32 Bits bus width)
Storage
SPI Flash(16Mbytes Boot), Micro SD Card slot(UHS-1 Capable interface)
Display
5inch 854×480 TFT LCD (Wide viewing angle display, MIPI-DSI interface)
Audio
Earphone stereo jack, 0.5Watt 8Ω Mono speaker
Battery
Li-Polymer 3.7V/4000mAh(76.5×54.5×7.5mm(L*W*T)), Up to 10 hours of continuous game playing time
DC Jack
5V input, USB-C power connector : A USB -C charging cable is included in the package.
Maximum drawing current: 1.5Amp
External I/O
USB 2.0 Host x 1, 10Pin port(I2C, GPIO, IRQ at 3.3Volt)
Input Buttons
F1, F2, F3, F4, F5, F6, A, B, X, Y, Direction Pad, Left Shoulder, Right Shoulder, Left Shoulder2, Right Shoulder2, Analog joystick, Analog joystick2
Wireless
Optional USB WiFi adapter
Power consumption
Game emulation: 350 ~ 600mA (depends on backlit brightness and type of game emulations and the wireless usage), Power off mode: <1mA
Charging time
3.4 ~ 4 hours when the device turns off. When you play game, it takes 4.5 ~ 5.5 hours.
Dimensions
204x86x25 mm, Weight: 280 g (10 oz)
How to use ODROID-GO-SUPER

:

WIKI
–

8GB or higher capacity MicroSD card is additionally required.
– Force Power OFF
If you have any problem with your ODROID-GO-Super, you will try to switch off.
You can switch off ODROID-GO-Super by pushing the on/off buttons for about 6 seconds.
Block Diagram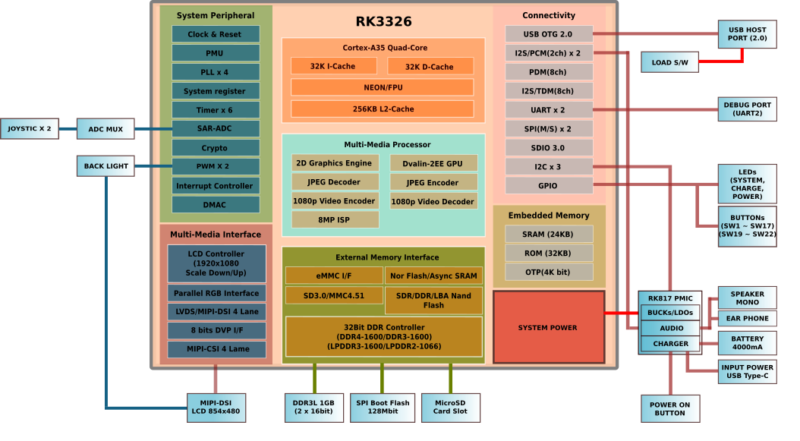 Header(P2) Description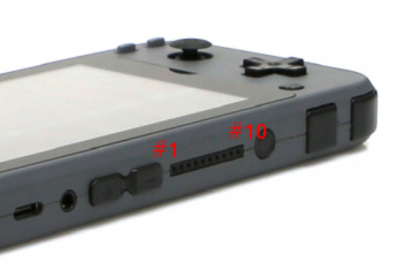 | Pin # | GPIO | Type | Function | Sysfs # |
| --- | --- | --- | --- | --- |
| 1 | GND | POWER | – | – |
| 2 | GPIO3_C1 | IN/OUT | I2S0_8CH_MCLK | #113 |
| 3 | GPIO3_C2 | IN/OUT | I2S0_8CH_LRCKTX / TDM_FSYNC | #114 |
| 4 | GPIO3_C3 | IN/OUT | I2S0_8CH_SCLKTX / TDM_SCLk | #115 |
| 5 | GPIO3_C4 | IN/OUT | I2S0_8CH_SDO0 / TDM_SDO | #116 |
| 6 | 3.3V | POWER | – | – |
| 7 | GPIO3_C5 | IN/OUT | I2S0_8CH_SDI0 / TDM_SDI | #117 |
| 8 | GPIO3_C6 | IN/OUT | – | #118 |
| 9 | GPIO3_C7 | IN/OUT | – | #119 |
| 10 | 5.0V | POWER | – | – |
* Current version (Button details have been changed from July 29th, 2021 / Re-produced from September 21st, 2022)

* Previous version (Button details have been changed from end of September, 2022)

* This product has shipping restrictions, cannot be delivered to Russia